Happy Feet Dance Program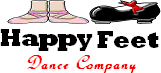 Children's Discovery is proud to offer dance lessons to its students! Happy Feet Dance Company brings its upbeat and popular program to us once a week during your child's free time. This high-energy program is designed to give your child professional dance lessons without the hassle of nights and weekends spent away from home and driving back and forth from a dance studio. Dance classes are offered to all students that are 2 to 6 years of age. The program includes tap, jazz, ballet, rhythm and movement instruction. We will work on coordination, balance, beginning dance technique and so much more!
Classes are focused on boosting self-esteem and having tons of fun! There are 2 exciting recitals: one during the holidays in December, and the year-end in May with our Annual Spring Recital. This exciting show features dazzling costumes and props, and it is the highlight of the dance year!
Happy Feet Dance Company Owner and Instructor, Jenny Hansell, has been with Children's Discovery for many years. Jenny also has 12 years of teaching experience and 20 years of dance training. She teaches classes across the north metro at various child care centers, elementary schools, and is the Dance Director for the cities of Vadnais Heights and St. Anthony. Please feel free to contact Jenny with questions or for more information about the dance program at 763-784-4151.
Register your child for Happy Feet Dance by emailing Jenny at missjenny@happyfeetdancecompany.com
---
Play Tap and Go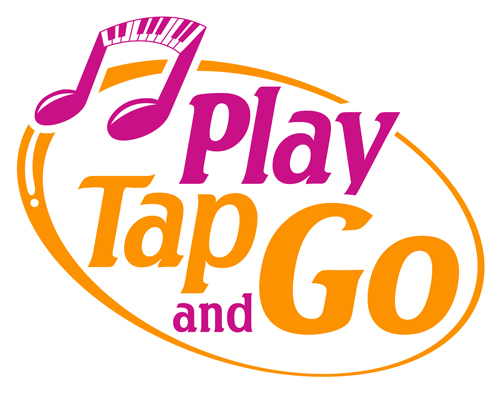 Kyle Witherow teaches Play Tap and Go at CDA. Play Tap and Go is a modern and engaging approach to teaching music to preschool children. Play Tap and Go music education program prepares children to move confidently into piano lessons if desired, with a technically sound foundation. And that's not all. With Play Tap and Go, children have so many learning opportunities – all in the name of fun! Here's a sampling of what children will learn:
Rhythm and movement exercises that develop small and large motor skills
Recognition of notes and note values
Counting exercises to help recognize numbers and develop math skills
Memory skill building through repeated music terminology
Introduction to the music staff and piano keyboard
Creative development through improvisation, composition and keyboard exploration
Development of verbal skills through group interaction
Improved hand-eye coordination through hands-on experience with rhythm instruments and the keyboard.
Reinforcement of listening skills by discerning high and low, loud, and soft sounds.
Recognition of the music alphabet, colors, and shapes with worksheet activities
Music story time focusing on composers, music terminology, and character development.
Weekly life lessons incorporating positive emotional and social skills to build self-worth.
For more information, please contact Kyle Witherow directly by email:
kyle@playtapgo.com
or by phone: 651-357-3793.
---
Teach Me Spanish!
Teach Me Spanish! offers preschool & Pre-K aged children the opportunity to build Spanish vocabulary and expressive abilities. During class, your child will enjoy many fun and challenging activities, including:
1. Learning every-day, practical Spanish words. We will cover basic vocabulary for colors, numbers, greetings, family members, body parts, pets, clothes and food as well as theme specific vocabulary throughout the year. We will also learn basic conversational phrases through songs and rhymes.
2. Your child will hear Spanish spoken fluently and will practice Spanish by speaking with other children and the teacher.
3. We learn through music, rhythm and movement, engaging games, and through the use of picture cards & stories reinforcing vocabulary.
Every week, your child will receive a take-home activity sheet or word cards which will help reinforce what was taught in class. Your child will also periodically construct books or special projects to further practice his or her language skills at home. The age-appropriate instruction of each session will build your child's curiosity in enhancing his or her Spanish skills-a strength that can be applied to all future learning.
After each class, you will receive a family note outlining what we did in class, ideas to reinforce vocabulary use at home and, of course, the phonetic spelling of each new word so you can learn along with your child if you wish!
"Teach Me Spanish!" Company Owner and Instructor Maria Bloomberg created the "Teach Me Spanish!" program in the winter of 2002 when she saw a specific need for programs focused on teaching Spanish to Preschool and School-Aged students. She holds Bachelor of Arts degrees in Spanish and International Business from St. Cloud State University. She has lived abroad in Costa Rica, Central America where she studied and worked with young children. She has also had the wonderful opportunity to travel to many Latin American countries and Spain over the years and was able to spend the summer of 2010 in Costa Rica with her family. She offers classes at many different child care centers in the Twin Cities area and offers special summer camps for school-age students.
For more information, please feel free to contact Maria directly by email: mariabloomberg@gmail.com or by phone: 612.710.4518
Register your child for Spanish lessons here.

---
Amazing Athletes
Amazing Athletes provides a year-round, structured curriculum that introduces children to 9 different ball sports and helps them to master 7 key areas of motor-development.
The program is taught in a non-competitive, learning-based environment. The coach works with each child at their own progression level to ensure they are able to reach their highest potential. Each class focuses on two different sports and one area of motor-development. Also incorporated into each class are activities designed to improve the young child's hand-eye coordination, muscle tone, flexibility, cardiovascular fitness and more.
Classes are held once a week, four times per month.

To get your child registered for this fun, educational and active class, please follow the following link: www.AmazingAthletes.com/centralmn/Locations
If you have any questions, please feel free to email CoachLinda.amazingathletes@outlook.com
---
Soccer Shots
It's more than soccer!
Soccer Shots is the national leader in youth soccer development for children ages 2 through 8. Our program has been created under the guidance of childhood education specialists, MLS® and USL® professional soccer players, and experienced and licensed soccer coaches. Our innovative lesson plans are developmentally appropriate and tailored specifically to the three distinct age groups we teach. Using these creative and age-appropriate curricula and infusing each lesson plan with enthusiasm and structured activity, Soccer Shots aims to leave a lasting, positive impact on every child we serve.
Benefits
By enrolling your child in Soccer Shots, you can expect the following:
•Increased psychomotor development through fun fitness activities
•Introduction to team dynamics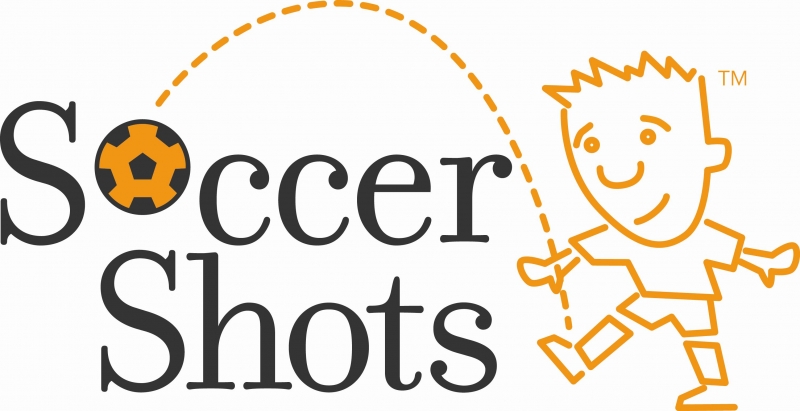 •Character formation through life lessons such as honesty, sharing, respect, and positive attitudes
•Development of active lifestyle habits
•Individual skill development
•Coordination, balance, and agility development
No gear needed! All soccer equipment is provided to program participants.
For more information or to register, please visit: www.soccershots.org
---
Swimming Lessons
"The Science of SwimPlay® is our holistic swim school philosophy that develops life skills in and out of the water in our one-of-a-kind, play-based learning environment. We're proud to have taken everything that's scientifically proven to help kids learn, including achievements, safe environments, fun and guided play, and packaged it up into one experience. Through swimming lessons that are rooted in The Science of SwimPlay®, we're able to provide kids with all of the tools they need to boost their cognitive development while learning important life skills."
~ Goldfish Swim School
To participate in swimming lessons, children are bused from Children's Discovery Academy to the Oakdale Goldfish Swim School.
All Goldfish Swim Instructors are trained and certified by the American Red Cross in Water Safety.
---
Tumble Fun Bus
It's a full sized school bus that has been renovated into a children's gymnastics center that comes right to Children's Discovery Academy. Some of the many items included in the bus are: bars, rings, mini springboard, parachute, vault, trampoline, beam, ball pit, zip line, monkey bars, climbing mountain, and MUCH MORE!
Gymnastics has been proven to not only improve children's health but also help develop such areas as balance, strength, weight control, confidence, mental health and motor skills.